Excellent Planning
Before you begin treatment at Meredith Dental, you will work with Dr. Felt and his staff to create a care plan that meets your specific needs. This careful, step-by-step process saves you time and money. It helps you understand every aspect of your treatment and allows your caregivers to feel confident about your comfort and satisfaction.
Total Health
Our practice isn't just about giving people strong teeth, it's about encouraging a lifestyle of ongoing oral health. We establish trust with our patients by providing a solution to a wide variety of dental needs. Your care will be approached with a comprehensive understanding of dental, periodontal, and orthodontic medicine. This ensures great service for today, tomorrow, and many years from now.
Feeling At Home
Your dental care experience is more than just the treatment you receive. We strive to create a comfortable environment in our office for patients of all ages. In addition to our exacting standards of cleanliness and equipment care, we are also happy to provide complimentary Wi-Fi, ergonometric pillows, treatment area televisions, and even cartoons for our young (and young-at-heart) patients.
OralDNA Labs®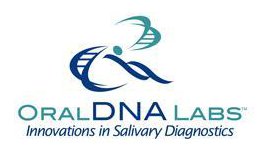 At our office, we use clinical laboratory services from OralDNA Labs® to ensure we are giving our patients the best oral health information possible. OralDNA Labs® is a specialty diagnostics company designed to provide reliable, definitive and cost effective clinical tests that guide oral health professionals in detecting and prognosing disease at an earlier, more treatable stage.